NEC Formula Lawsuits
National Law Firm for NEC Formula Lawsuits
If your child has suffered from necrotizing enterocolitis or NEC and was fed infant formula, you may have grounds to file a NEC baby formula lawsuit against the manufacturers of Enfamil and Similac. NEC baby formula claims allow parents and families of newborns harmed by necrotizing enterocolitis from baby formula to seek compensation for the medical expenses, pain and suffering that have resulted.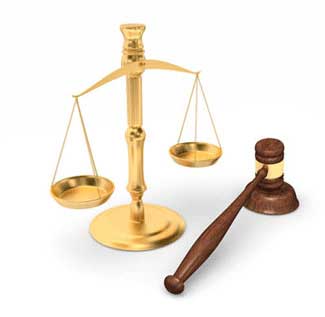 Research shows that infant baby formulas put preterm babies at risk for developing NEC. A 2018 Cochrane Review pulled together data from previous studies, showing that preterm newborns reliant on infant formula were twice as likely to suffer from NEC as those fed with human breast milk. In 2012, the American Academy of Pediatrics issued a policy statement which stated that human breast milk was the safe and preferred method for providing nutrition to preterm infants as a result of the risk of baby formula NEC. NEC from baby formula is a severe condition that can require surgical intervention and can lead to death.
Despite the available research and guidance from the American Academy of Pediatrics, the manufacturers of Enfamil and Similac neglected to add a NEC baby formula warning to the product labels of products designed for preterm infants, including Similac Special Care, Enfamil Human Milk Fortifier, and Enfamil NeuroPro EnfaCare Infant Formula. The manufacturers in question, Abbott Laboratories and Mead Johnson, are now facing difficult questions as to why marketing of formula products for preterm infants continued as always and this safety information did not appear conspicuously on product labels. In 2020, Abbott Laboratories reported $34.6 billion in U.S. global sales in 2020, while Reckitt Benckiser, the parent company of Mead Johnson, reported nearly $14 billion in global sales last year.
The makers of Similac and Enfamil are leaders in the field of infant nutrition; these products are in wide use in hospitals and many parents implicitly trust these names. Parents and health care workers alike are outraged to learn that manufacturers have been aware of the risk of NEC from baby formula yet never warned consumers.
NEC Formula Lawsuits
If your child suffered from necrotizing enterocolitis while using baby formula such as Similac or Enfamil, you may qualify to file a NEC baby formula lawsuit to recover compensation for damages suffered as a result of this product. Filing a lawsuit is the only way to secure compensation for medical bills, lost time at work, pain, suffering and loss that have resulted from NEC from baby formula. Our attorneys accept NEC baby formula lawsuits from around the United States, and offer no-cost, no-obligation necrotizing enterocolitis lawsuit case review for families throughout the nation who match this description. To discuss your situation in detail with an attorney and to learn about NEC baby formula lawsuit time limits in your state, please complete our online contact form. One of our attorneys handling necrotizing enterocolitis lawsuits linked to preterm baby formula will contact you promptly.
Who can file a NEC Formula Lawsuit?
Families whose child developed NEC or necrotizing enterocolitis while using an infant baby formula may be eligible to file a claim against the manufacturers of Similac and Enfamil. Click here to learn more.
Necrotizing Enterocolitis Lawsuits Are Not Class Action Lawsuits
Many families whose newborn suffered or died as a result of NEC from baby formula wonder if filing a NEC lawsuit against baby formula manufacturers will result in meaningful compensation for their family. NEC baby formula lawsuits will not be class action lawsuits in which those who file a claim can expect only a small, symbolic settlement. On the contrary, lawyers handling NEC lawsuits believe families whose infant suffered from necrotizing enterocolitis while using a newborn baby formula may be entitled to significant compensation. NEC baby formula lawsuits are likely to be consolidated as Multi-District Litigation (MDL), in which each claim will be handled on its own merit and compensation will be determined based on the degree of suffering of each plaintiff.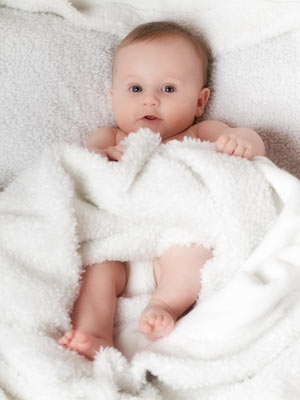 NEC Formula Lawsuits: No Fees Unless We Collect for You
We will represent all persons involved in a NEC formula lawsuit on a contingency basis, meaning our lawyers never charge legal fees unless we win compensation in your case. For a free no-obligation consultation please fill out our short online contact form and one of our baby formula attorneys for necrotizing enterocolitis will contact you to answer any of your questions.
No-Cost, No-Obligation NEC Lawsuit Case Review If Your Infant Developed Necrotizing Enterocolitis from Baby Formula
OnderLaw, LLC is a St. Louis personal injury law firm handling serious injury and death claims across the country. Its mission is the pursuit of justice, no matter how complex the case or strenuous the effort. The Onder Law Firm has represented clients throughout the United States in pharmaceutical and medical device litigation such as Pradaxa, Lexapro and Yasmin/Yaz, where the firm's attorneys held significant leadership roles in the litigation, as well as Actos, DePuy, Risperdal and others. The firm has represented thousands of persons in these and other products liability litigation, including DePuy hip replacement systems, which settled for $1.5 billion and Pradaxa internal bleeding, which settled for $650 million. The Onder Law Firm won $197 million in three talcum powder ovarian cancer lawsuits in St. Louis in 2016 and other law firms throughout the nation often seek its experience and expertise on complex litigation.